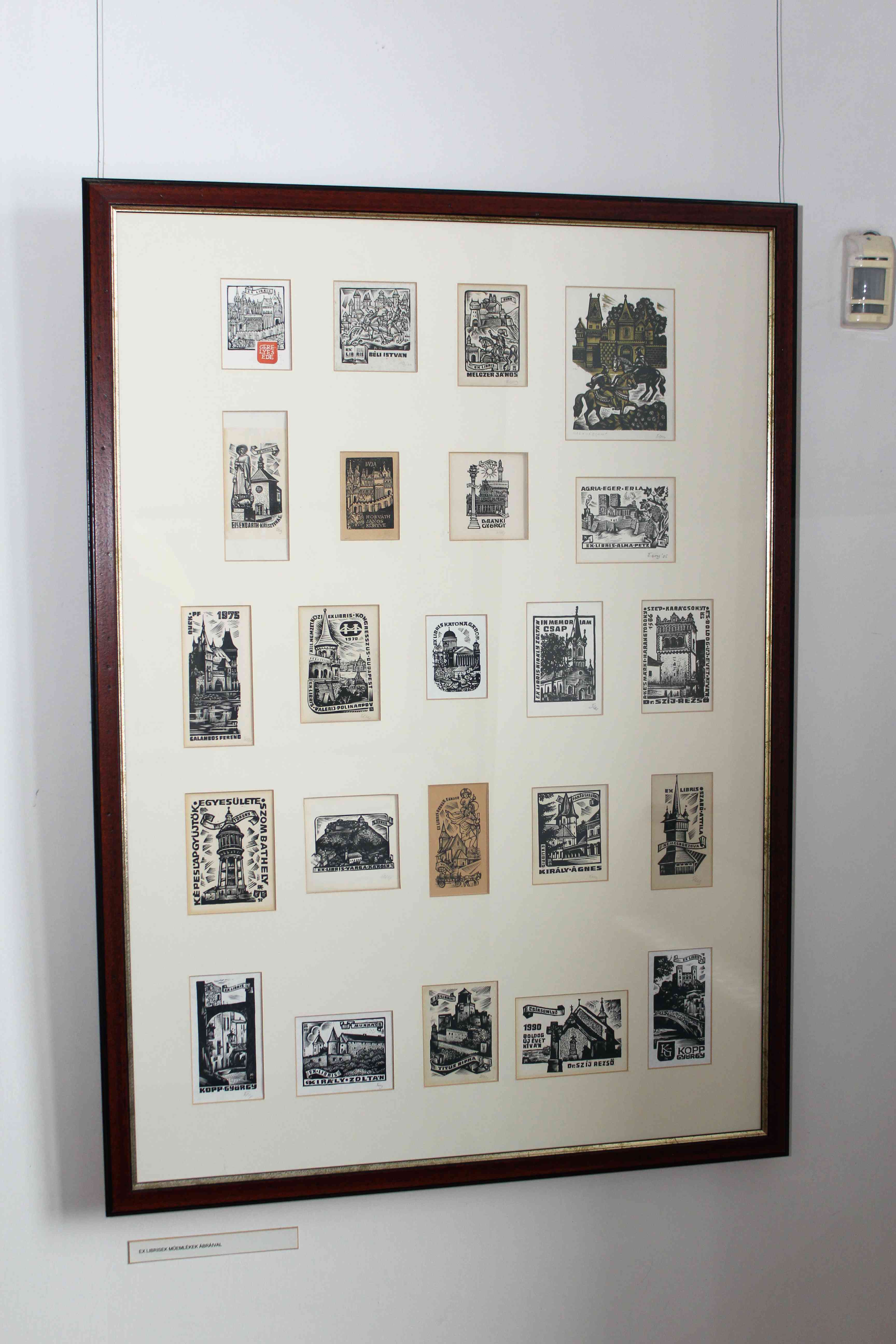 Fery Antal grafic designer was an important artist of the hungarian grafic art of the 20th century, his favourite genre was the small graphic made with the woodcut technique. He created a significant amount of these type of graphics. He is well known in Hungary and internationally, and especially among the many ex libris collectors.
He was born on the 12th June 1908 as the tenth child of his family. His father, Fery Altó came as a factory worker to Szerencs, but unfortunately the family lost him very early. Fery Antal began to work in the sugar factory, like his siblings. He used every free minute at his workplace to draw, and this caught the attention of his superiors, who made it possible for him to study art from 1927 in Budapest. Simay and Helbig were his teachers and masters in the Iparművészeti Iskola (School of Fine Arts).
He received his degree in graphic design in 1935, and he began to design advertisements, posters and stamps. He created his first small graphics under the supervision of Varga Nándor Lajos in 1939. Just when he got familiar with this genre, the World War Two began. Art collectors were not interested in ex libris anymore, so the collecion of these graphics stagnated, and completely stopped by the end of the war, the ex libris organisations disbanded. The small graphics of Fery Antal were exhibited on one occasion in the Műcsarnok (Kunsthalle) in 1943, but then his life took a turn, and he received his call up papers. Because he was a graphic designer, he served in the general staff, he was a common soldier who had to draw maps. His unit was deployed to the West, he was in Germany, where he became a prisoner of war. When he arrived in Hungary, he was punished, although he didn't commited any crimes. He stood under the supervision of the police for four years. It is very likely, that he was convicted because of the two antibolsevic posters, he created in the fourties. He could only find employment in a collective atelier with other artists, who were condemned like him, they worked on "decorations".
He started to create ex libris and small graphics again in the middle of the fifties.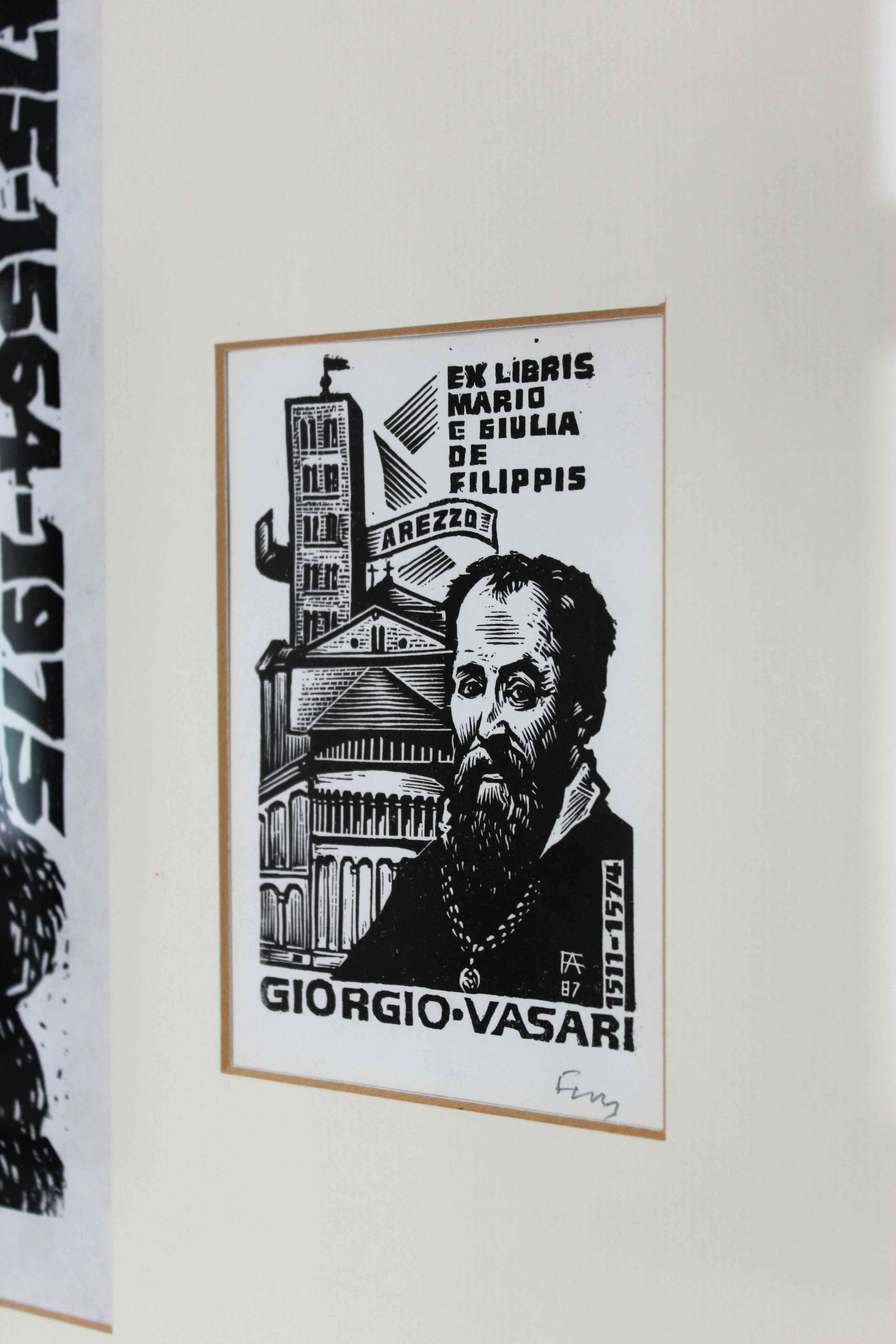 In 1959 the organisation KBK, Kisgrafika Barátok Köre (Circle of Small Graphic Friends) was born again, and this led to a new era in the life of the genre. Fery Antal was the chairman of the KBK from 1978 until his death.
Fery Antal had many individual ex libris exhibitions (Budapes, Prague, Moskva, big hungarian cities), and he took part in exhibitions with other artists. He won international prizes, and took part in ex libris congresses. There are many books and journals written about his work.
His clean style is free from every kind of ostentaniousness – writes dr. Soós Imre in appreciation of his art – he stays true to the realistic way of perception, he withstands the attractions of the abstract, he never desired to be surrealistic.
Fery Antal was a modest person and artist with a good sense of humour. Creating a graphic or a woodcut was a very joyful act for him. He followed the motto of the first german printers, he strived to keep his work clean, simple and easy to understand.
The Zemplén Museum in Szerencs took on the task to bring out a catalogue of his work. The book was published in 2005, and there is a list of his designs and essays about his art.
Fery Antals life-work is demonstrated in a permanent exhibition since 1992. Our visitors can view the exhibition in a renovated form since 2002. We offer the artists best, selected works in thematic groups.